Innovation in Baby Bottle
DoubleUp Baby Bottle is a new, innovative twist on the most sought-after universal WorldWide baby/toddler bottle product acceptance. Our 3 in 1 bottle combination is a proven success for our target audience of parents
...more
#1 Liquid in the top and bottom bottles. #2 Liquid in the top bottle and snacks on the bottom bottle. #3 All snacks or liquids in both the top and bottom bottles. Patents have been obtained, with a few pending. DoubleUp Baby Bottles holds up to 4 OZ (113 grams) of liquid, and the ergonomic design fits snug in a baby's hand.
...less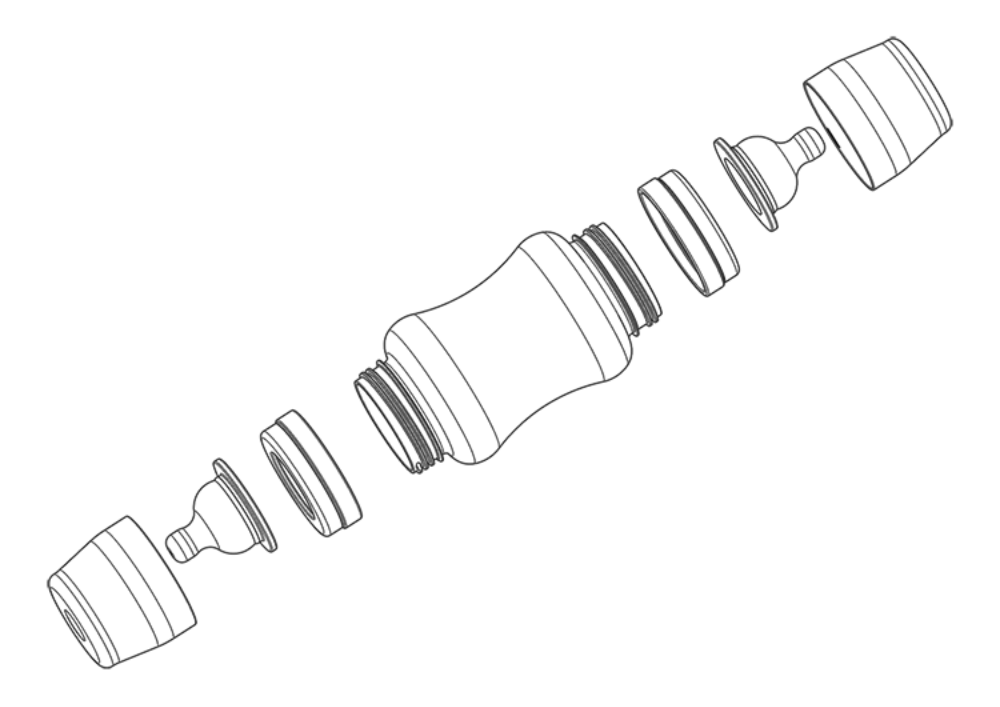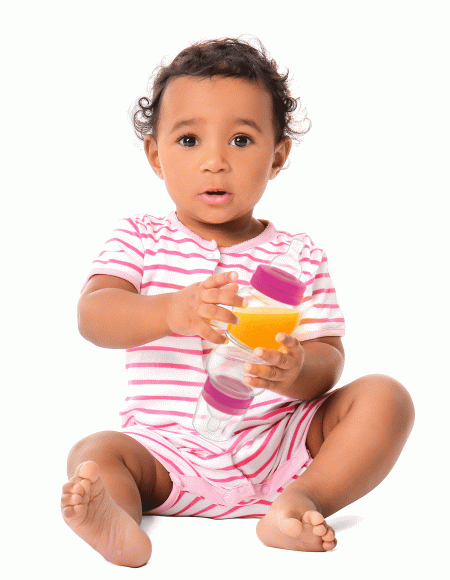 DoubleUp Baby Bottle is a brand new concept with brand new profits. Our new innovative baby bottles design holds two liquids, wet or dry snacks, or all liquids or all snacks in two 4 OZ (113 grams) sections. DoubleUp Baby Bottles easy to use, easy to wash, a space-saver design for easy storage, and you can store breast milk with the caps provided.
Licensing Profits
Now & Then
The DoubleUp Baby Bottles team designed a universal usage product into something new and innovative. DoubleUp Baby Bottles. Buy one, and you automatically receive two. From top to bottom, it calls out for licensing. DoubleUp Baby Bottle is licensing for today's profits and tomorrow's DoubleUp new products. Contact us today and start growing your market.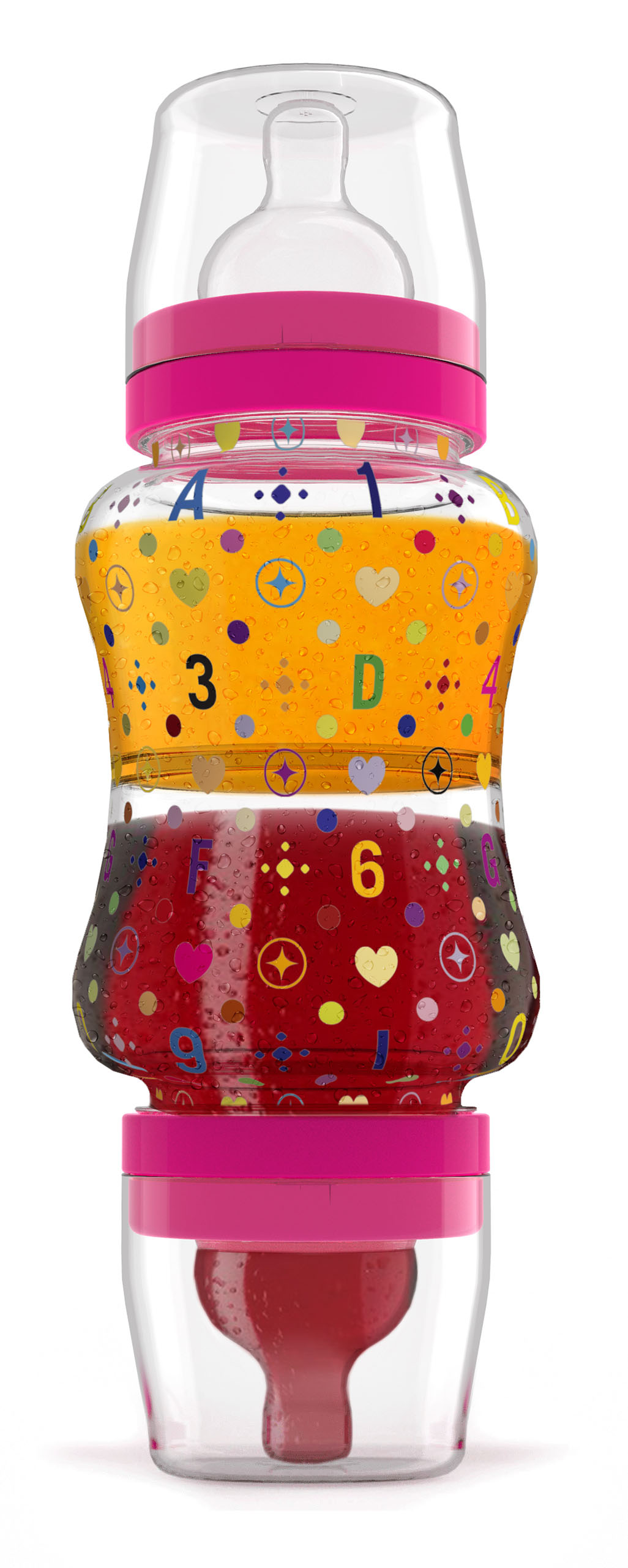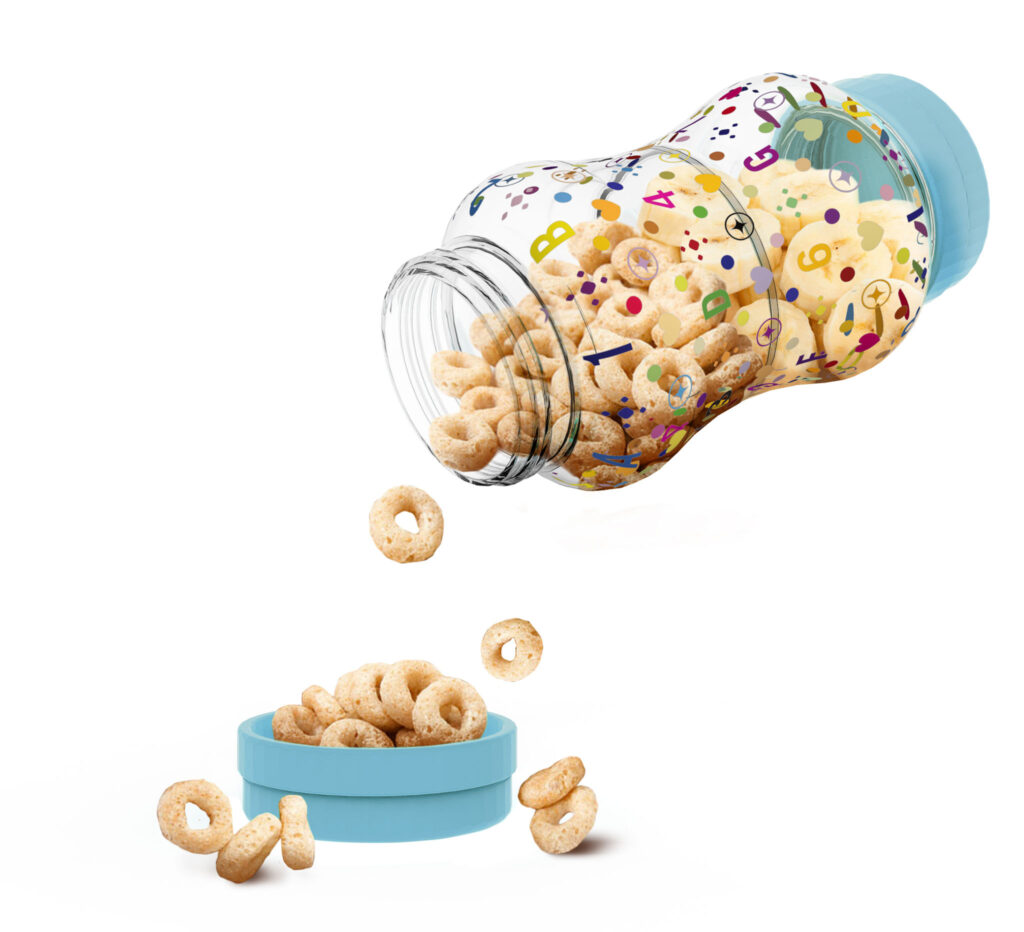 It takes a village of diverse talents to produce and market innovation: Diana Dalley, DoubleUp Baby Bottles inventor with co-inventor Anthony Phills. Anthony is the winner of the 2020 International Design Award. As a formidable team, they have worked on the current patents. IP and Licensing Counsel Lillian Taylor has joined this dynamic team. Together, they are readying the DoubleUp patents for introduction to the pet and hydration markets.




Baby bottle, Get notified when we launch!